Design Centre
At BAG MAKERS, we offer complete custom design services and our Design Centre team is available to craft a unique, often exclusive bag just for you. Whether it is for:
Larger quantities beyond those listed in the first three product categories of this web site

Custom dimensions unique to your program

Distinctive design elements such as unique materials, handles, pockets or gussets

Custom imprinting your design in multiple locations and colors, including 4-color process
We're here to help you create a distinctive bag or packaging option that's perfect for your next event or promotion. The items below represent our most popular items available for customization. Of course, there are also unlimited creative options — just let us know what you need. We'll also work with you on production schedules (rush service is available on many products), logo design, pricing and more.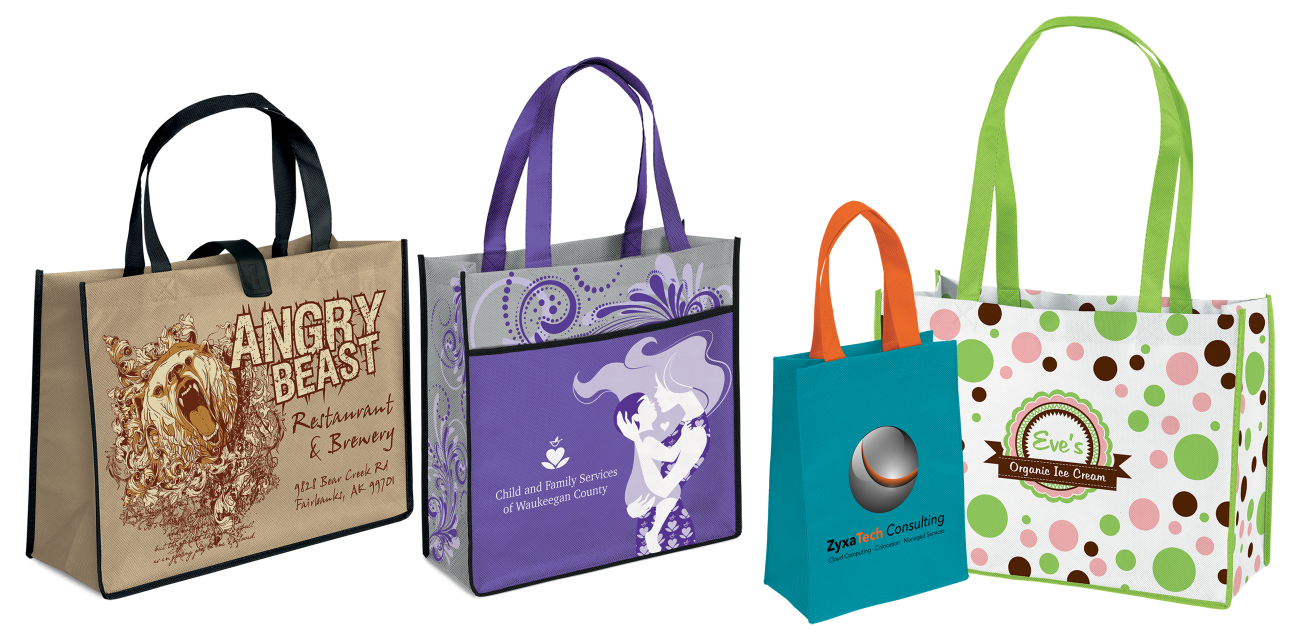 Build A Bag
1
Imagine Your Bag!—To get started, you'll want to determine how your bag is going to be used, who will receive it, what's going inside, and how long you want it to last.
2
Determine Bag Size and Features—Once you know the type and use of your special bag, determine its dimensions and features. We offer many options including various closures, pockets, handles and decorative accents.
3
Choose Your Materials—We can build your bag using non-woven polypropylene, paper, plastic or polyester materials, all based on your use and budget.
4
Prepare Your Artwork—As the most visual component of your project, create art files to size using our Art Specifications. Let us also help you get started by providing a product template that will help you with design and layout.
5
Call Us With Any Questions—We'll be happy to provide more details, make product and design suggestions, and offer a written quote. Then we'll bring your bag to life!